The second conditional is one of the four main English conditionals. This lesson shows you the structure, uses, and example sentence. After reading the lesson and taking the tests, you will be ready to use it correctly in English.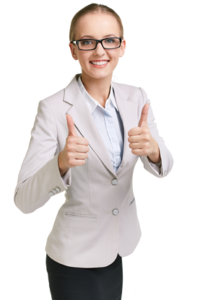 You can find links to the exercises at the bottom of the page.
Let's start with the purpose.
The second conditional is called the present unreal conditional. It is for hypothetical situations in the present. It is used to imagine, dream, and wish.
Second Conditional Structure
| | | | | | | |
| --- | --- | --- | --- | --- | --- | --- |
| If | + | Simple Past | + | Modal Verb | + | Base Verb |
This conditional uses simple past, but it's not about the past. That can be difficult to think about. However, the key difference is "if". When you see if plus the simple past, you know it's hypothetical (not real). Think about the difference between these examples:
I had a bicycle.

If I had a bicycle…
The first sentence is a statement about having something in the past. You had a bicycle. Maybe it was last week or 20 years ago. It's in the past. The second sentence is not real.
If I had a bicycle, I would ride it in the park.
You don't have a bicycle. You don't ride it in the park. That's the idea of the second conditional: it's not real.
Let's look at some more examples:
Examples:
If I won the lottery, I would buy a house.

If she studied more often, she would receive better test scores.

I would wear the blue shoes if I were you.

They would watch more movies if they had time.
Negative
If I did not work, I would watch TV all day.

If I won the lottery, I would not buy a car.

I would not work if I had more money.

I would sleep late every day if I didn't work early.
 Questions
What would you do if you were me?

If you had $1,000, what would you buy?

If you could live anywhere in the world, where would you want to live?

Who would you like to meet, if you could meet anyone?
Second Conditional Uses
Unreal situations in the present
If I were the teacher, I would make class shorter.

If I could fly, I would fly around the world.
Imagined events
If I were rich, I would buy a private jet.

I would buy a car if I won the lottery.
Impossible present situations
I would go to the party, if I didn't have to work.

If I had more money, I would go to the restaurant.
Was vs. Were
Use "were" for all subjects.
If I were rich, I would not work.
If he were older, he would understand.
More Second Conditional
Are you ready to check your understanding? Try these second conditional tests:
Want to see if you know everything about the second conditional? Try this 30-question exercise:
You can also practice the second conditional with these activities:
More Grammar Lessons and Tests
Improve your English grammar with more lessons and exercises. Click on the links below to learn and practice.

If you like this page, please share!