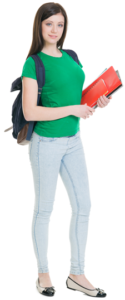 The TOEFL is the test of English as a foreign language. It is one of the most popular English proficiency tests in the world. 
The test has four sections: reading, listening, writing, and speaking. You can read the lessons on each section with the links below.
If you like this page, please share!